Eco Council 2021/2022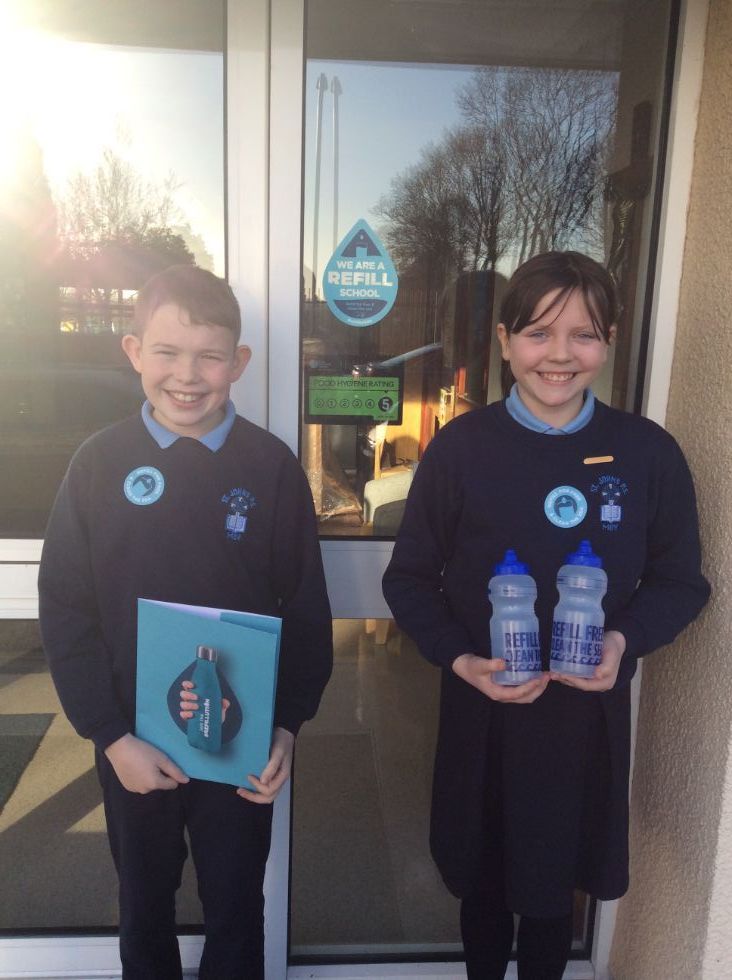 This year, we are working towards getting our 'Green Flag' in becoming a greener, more eco-friendly and efficient school where our actions help the environment and make us more aware of the world around us. We have three main areas of focus: Healthy Lifestyle, Waste Reduction and Outdoor learning. Each one is important in its own right and we are working very hard in achieving the specific targets for them all.
Our Eco-council committee nominated some representatives as follows:
Chairperson: Eva Cavanagh
Vice-chair: Cassie McCaughey
Note-takers/secretaries: Mary Toner and Caitlin Miller
We were very fortunate to get a pollinator grant before Christmas which we have purchased a polytunnel and new furniture with to enhance the garden space outside our school hall. We can't wait to it is finished and we have more outdoor learning opportunities and room to plant and grow our own fruit and vegetables!
Anna Killen from NI water visited our school and informed us about the importance of reducing single use plastic. She also told us how we can save water with hints and tips we can use at home and in school. She gave every pupil in our school a re-useable water bottle, so we have no excuses for buying single use water bottles for school!!! Daithi and Annie-Rose are pictured with the bottles and stickers reminding everyone we are a water saving school.
Harry from Eco-Schools visited our school recently to facilitate a 'Fast-Fashion' workshop, telling us about the unsustainability of constantly buying new clothes and the damages that causes to the environment. We each brought in an old t-shirt and created a tote-bag that we can use now for shopping, instead of throwing the old t-shirt away!
Our school's eco-code has been displayed on our eco notice board and was designed by Grace in Primary 7. It highlights very clear our three action plan areas and we have been informing the younger children in school about our plans and how we all must play our part in working together to achieve our goals.
As the P7 class, we are the Eco-Committee representatives for our school. We meet and discuss our progress and ideas regularly...we even had a 'tea morning' (with some biscuits and treats) to gather our thoughts and plan ahead for the benefit of the whole school.
P1-P6 pupils - if you have any ideas or suggestions, the Primary 7 Eco-Committee would love to hear them. We have a suggestion box outside the P7 classroom - feel free to let us know your thoughts on how we can help the environment and have fun at the same time!
Primary 7
Upcoming Events
Friday 11th March 2022 - Waste Reduction workshop/talk delivered by Mid-Ulster District Council (P7)
Wednesday 16th March 2022 - Whole-school 'Wear Green, Be Green' day (in line with St. Patrick's day)
St John's Primary School, 15 Benburb Road Moy Dungannon BT71 7SQ Telephone: (028) 8778 4489