Shared Education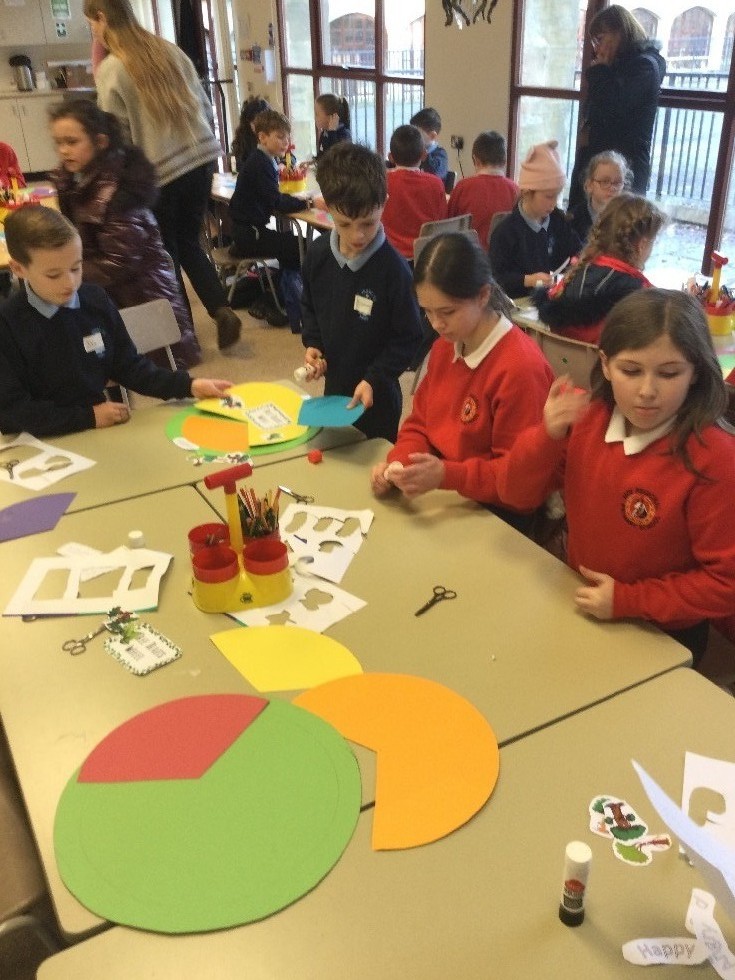 At St. John's we have an established link with our local primary school, Moy Regional.
Together we are involved in the Shared Education Mainstreaming Pilot which involves the teachers and pupils coming together for shared lessons, activities and trips.
For this school year (2022-2023), the shared lessons will involve the P5 and P7 classes from both schools. These lessons will focus on Personal Development and Mutual Understanding, ICT, Literacy and PE.
These are some of the things we have been getting up to:
-On two seperate occasions, Primary 5 and Primary 7 from both schools enjoyed a fantastic trip to Parkanaur, taking part in a 'Woodland Wellbeing' workshop. They learnt all about how to handle their emotions in various situations, as well as exploring the forest and going on a Minibeast hunt!
-Primary 5 from both schools took part in the 'Daily Mile' and an online zoom, showcasing what they had learnt during their trip to Parkanaur and about each other!
-Primary 7 have just finished a 6 week programme led by PeacePlayers NI, incorporating Basketball skills and learning about similarities and differences! The kids loved this experience, learning a lot about each school and their individualities! Thanks to Dungannon Leisure Centre and PeacePlayers for facilitating this.
St John's Primary School, 15 Benburb Road Moy Dungannon BT71 7SQ Telephone: (028) 8778 4489